News
04.04.2023
DvH Ventures leads €10 million cash investment in music AI startup Enote
Berlin, April 4, 2023 - AI & Music-Tech start-up Enote has just closed an initial €10 Million cash investment as part of a Pre-Series A funding round to support the ongoing growth of its popular sheet music app.
The investment round is led by Dieter von Holtzbrinck Ventures (DvH Ventures), the European Innovation Council Fund (EIC Fund) and the Rudolf Fuchs Family Office, major players in the European business sector whose involvement reflects Enote's ground-breaking achievements in the field of Optical Music Recognition (OMR).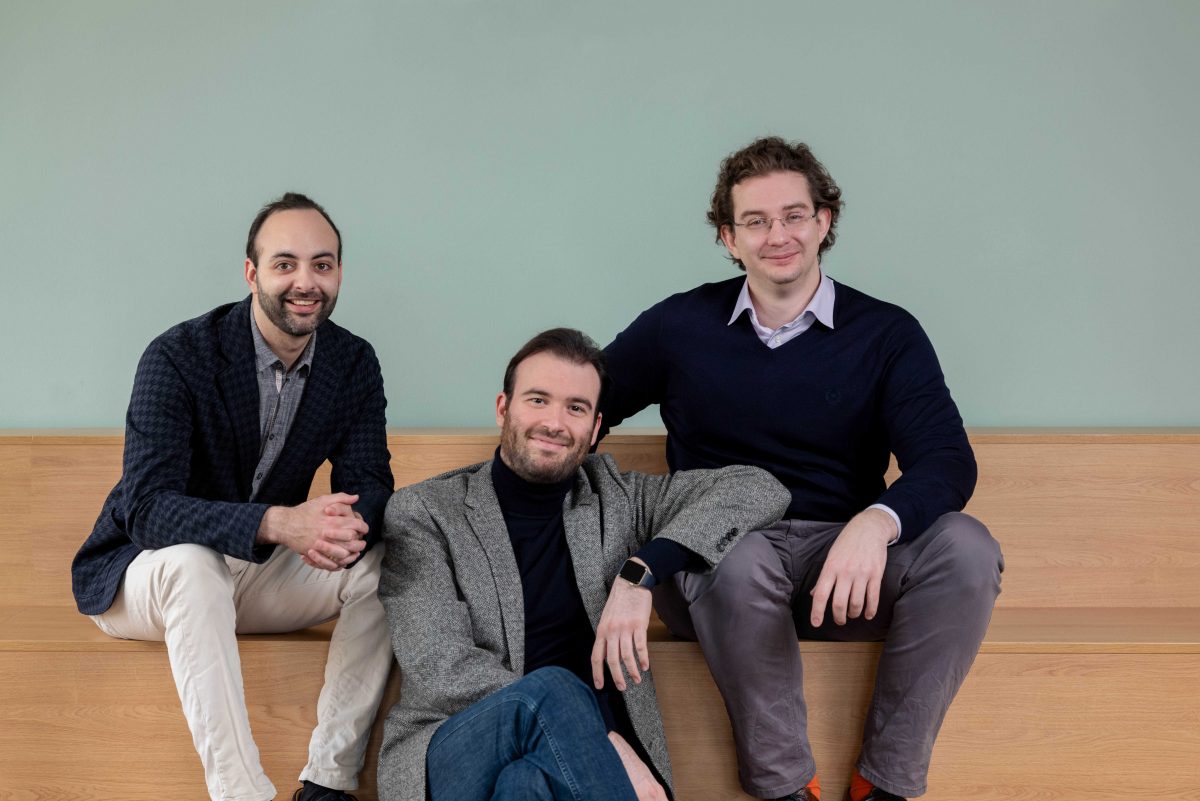 Since launching in 2021, Enote has made substantial innovations in the global sheet music industry, where publishers, musicians and educators are still heavily reliant on printed material, physical distribution and personal content ownership.
Enote's freemium app gives musicians unlimited access to a comprehensive library of sheet music, with all scores enhanced through OMR to provide unprecedented functionalities that empower musicians to study, practice and perform at their best. The app is already used by over 70,000 musicians around the world, and Enote plans to expand into the education market after a successful pilot program inside Berlin's prestigious music academies.
The company was founded in 2018 by conductor Boian Videnoff, IT-manager Josef Tufan and Big-Data & AI Engineer Evgeny Mitichkin, who have brought together a unique team of both AI and Musicology experts to realize their vision.
"We're super excited to embark on the next chapter of our journey with such strong partners by our side. Not only do they see the enormous business opportunity that lies in the still undigitalized sheet music market, but they also understand the societal and cultural importance of Enote's mission to democratize access to sheet music and make music education more rewarding, affordable and effective for billions of digital natives around the world."
"We are excited to be joining the founding team in their dream of improving the lives of musicians through technology, making quality sheet music accessible and affordable to everyone, and transforming the music industry in the process. Their proprietary artificial intelligence is the key to a unified digital sheet music format. AI-based music publishing will soon allow arrangements to be created and composers to be published through the Enote platform."
"Europe has many innovative, talented start-ups, but too often these companies remain small or relocate elsewhere. Combining grants and equity is unique to the European Innovation Council. It bridges the funding gap for highly innovative companies, unlocks additional private investments and enables them scale up in Europe. Thanks to our investment, Enote is preserving European cultural heritage and makes it more accessible and interactive."
About Enote
Enote is an innovative digital sheet music app, described by The Guardian as "a gamechanger for musicians". The company has developed a world-leading AI-technology, that allows to digitize paper sheet music into fully digital musical scores. This brings long awaited innovation to over 200 million musicians around the world, making sheet music more affordable, convenient and interactive than ever.