News
05.05.2021
We increase our Investment in a US$15 million Series A for StudySmarter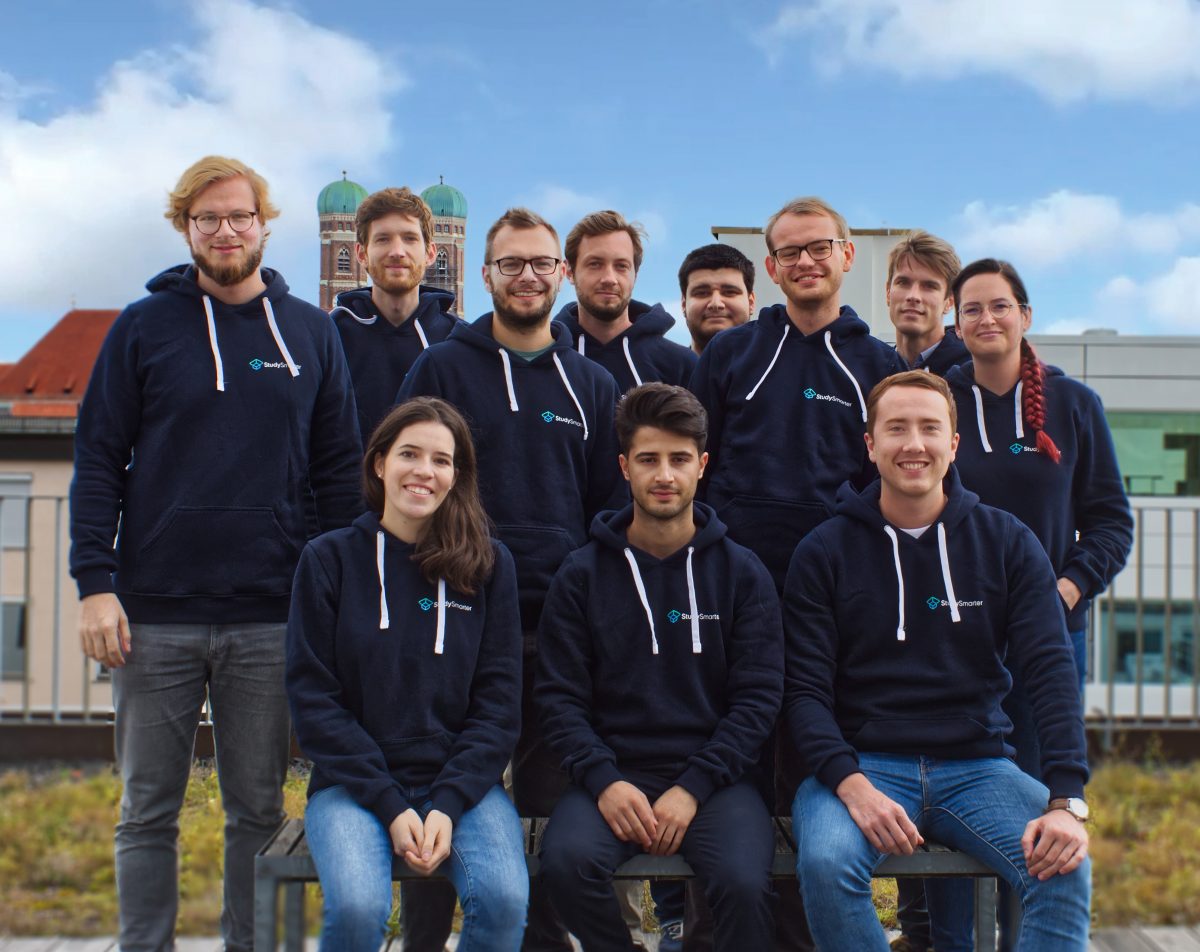 Dieter von Holtzbrinck Ventures (DvH Ventures) is once again investing in Munich-based EdTech startup StudySmarter as part of a Series A investment round. In total, StudySmarter raises US$15 million. In addition to DvH Ventures, two heavyweights of the international venture capital scene, Owl Ventures and Left Lane Capital, are participating. Also on board are prominent business angels Lars Fjeldsoe-Nielsen and Soleio Cuervo from Silicon Valley.
StudySmarter is a Munich-based EdTech startup that develops an intelligent and content-independent platform for lifelong learning. The startup has significantly expanded its market position since its seed round in June 2020. Within a year, StudySmarter has gained more than 1 million new users, making it the fastest-growing learning platform for students in Europe. . Overall, around 25 percent of high school and university students in Germany use the app. Since launch, users have created and shared more than 25 million learning materials and 94% of learners have achieved better grades by using StudySmarter's smart learning tools. StudySmarter's growth combined with its comprehensive solution and effectiveness are some of the reasons why it was recently named the best education app in the world at the international Reimagine Education Awards - the "Oscars of Education."

StudySmarter has made incredible progress since our seed investment last year. The founders Christian Felgenhauer, Maurice Khudhir, Simon Hohentanner, Till Söhlemann as well as the whole team have proven that they can significantly scale a technologically competitive product and have thus more than fulfilled our expectation of them. It is therefore easy for us to invest again in this substantial Series A round.

StudySmarter is free for users. The startup earns money through advertising. Its existing customers include well-known companies such as Accenture , Bain & Company, E.ON, Deutsche Bahn, Audi, Munich RE, KPMG and Aldi Süd, among others. StudySmarter is an extremely attractive environment for the companies' personnel marketing. The CTR value for the ads played out is in some cases five times higher than on social media platforms such as Instagram or LinkedIN.

One in three students drop out of their studies due to challenges in the learning process. That's why we founded StudySmarter as a smart platform that supports learners individually throughout their learning journey. So our platform has the power to enable access to digital education and ensure successful outcomes for hundreds of millions of learners around the world. We are very happy that DvH Ventures is supporting us in Series A after the seed round. With Owl Ventures and Left Lane Capital, we have also found other perfect partners who share our vision of becoming the central hub for learning worldwide.
Silicon Valley-based venture capitalist Owl Ventures is the largest investor focused on technology in the education market globally, with more than $1.2 billion in assets under management. Left Lance Capital is an early growth venture capital investor based in New York City. Lars Fjeldsoe-Nielsen was a General Partner at Balderton Capital and is currently a member of the Board of Trustees at London Business School and a Board Member at EdTech startup Labster. Previously, he was Head of Mobile at dropbox, VP Mobile at Uber and Adviser for the Business Team at WhatsApp. Lars Fjeldsoe-Nielsen has extensive expertise in education and mobile applications as well as a strong founder and investor network. Soleio Cuervo is Managing Partner at Combine, an early-stage investor based in San Francisco that supports startups in product development. Soleio Cuervo was the second Product Designer at Facebook and as such was responsible for the development and design of several key features at Facebook such as the Like Button, Newsfeed and Messenger. In addition, Soleio Cuervo was Head of Design at dropbox.
StudySmarter's award-winning platform is revolutionizing the Learning Journey and empowering students to succeed and achieve their learning goals. Today, more than a quarter of all college and high school graduates in Germany are on StudySmarter's platform and we are incredibly excited to work with this team as they continue to scale and expand into new markets. We can't wait to see the impact StudySmarter will have on millions of students and lifelong learners around the world.
StudySmarter plans to use the fresh capital to both further improve its product and expand internationally. It plans to focus on Central and Western Europe as well as the U.S. by the end of the year.