News
22.02.2022
SaaS platform ekko launches with millions in seed funding
DvH Ventures leads the seed round with a seven digit investment
Ekko is a SaaS platform for paperless processes in intralogistics 4.0 space digitizing picking processes by combining a modular microservice architecture with e-paper displays
Strong initial traction with the BMW Group and Dräxlmaier Group as first industrial customers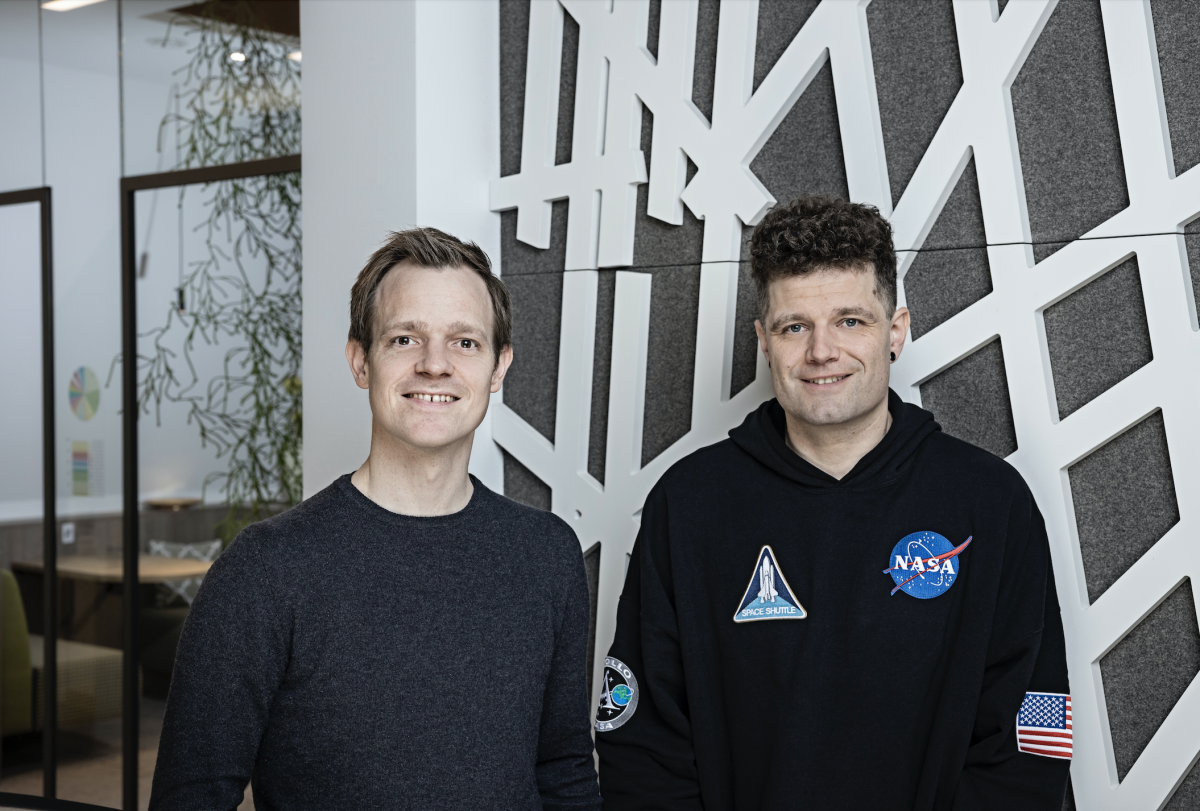 As part of a two million euro seed round Dieter von Holtzbrinck Ventures invests as lead investor a seven-digit amount in the intralogistics startup ekko. The company was founded in November 2021 by Benny Philip Lehmann and Dr. Daniel Schütt, and is the newest venture of the serial entrepreneurs specializing in industry 4.0 processes.
Ekko's SaaS platform directly connects to the customers' ERP systems and makes smart use of e-paper displays to digitize previously paper based picking and production processes. Especially in highly complex and individualized use cases this unique setup combining easily implemented hardware and a proprietary microservice architecture lets companies realize significant optimization benefits, while keeping entry barriers low. In practice ekko's solution minimizes picking mistakes, adds a new data layer to the production floor and through that generates insights on optimal picking flows, storage layouts and route planning.
"We believe that ekko can become a leading player in the digitalization of one of Germany's largest industries. Industrial manufacturing has been overdue for substantial innovation, which until this point in time has been only possible through immense implementational efforts and financial investments. Because of that we believe in the strong growth potential for ekko offering a solution the industry has been waiting for."
The deciding factor for our investment was the significant innovation potential in combination with the low entry barriers of the technology. ekko's solution makes it possible to track the position, condition and associated processing steps of individual components throughout the entire production and logistics process. In the long term this can act as a digital twin allowing manufacturers to support production steps with individual building instructions or comprehensive data analyses which can be carried out on picking, production or plant level. The platform is based on a microservice architecture and thus allows a modular composition exactly according to the needs of the client. ekko already has several well-known customers, including Dräxlmaier and the BMW Group.

"We have been using Crosscan to measure and optimize visitor flows in retail for 20 years. At some point I asked myself whether this could not also be transferred to the manufacturing industry and started to develop ekko. Since ekko is now being used by some large customers, I decided to set up ekko as an independent company."
Benny Philip Lehmann was most recently founder and managing director of Crosscan, which drives digital transformation in retail with its own software solutions. He successfully sold his company in 2020 to the market leader for technical luminaires TRILUX. Philip has a strong IT profile, especially in technology topics such as RetailTech, 3D sensor technology and digital infrastructure. Over the last three years the team developed ekko's proprietary technology within the Crosscan GmbH building upon their experiences from the retail space.
"The greatest opportunity for Germany to establish truly significant digital companies is in the industrial sector. The fact that the use of ekko also saves a massive amount of CO2 makes the platform particularly significant for me. Both aspects together convinced me pretty quickly to join ekko."
Dr. Daniel Schüt is an experienced entrepreneur who has successfully built the two EduTech companies Employour (exit to Bertelsmann in 2015) and Masterplan (active portfolio company of DvH Ventures) over the last years. As a studied mechanical engineer with a passion for industrial manufacturing and his extensive knowledge in building strong customer relationships in the B2B sector, he perfectly complements Lehmann's technical competences.
In addition to DvH Ventures, ekko was able to attract Technology Fonds OWL and several well-known founders from the Saarbrücker21 angel network, including e.g. Christian Vollmann (e-darling, nebenan.de), Just Beyer (Rocket Internet) and Dr. Philipp Kreibohm (home24).