News
04.06.2020
NECT wins ALSTIN Capital as new investor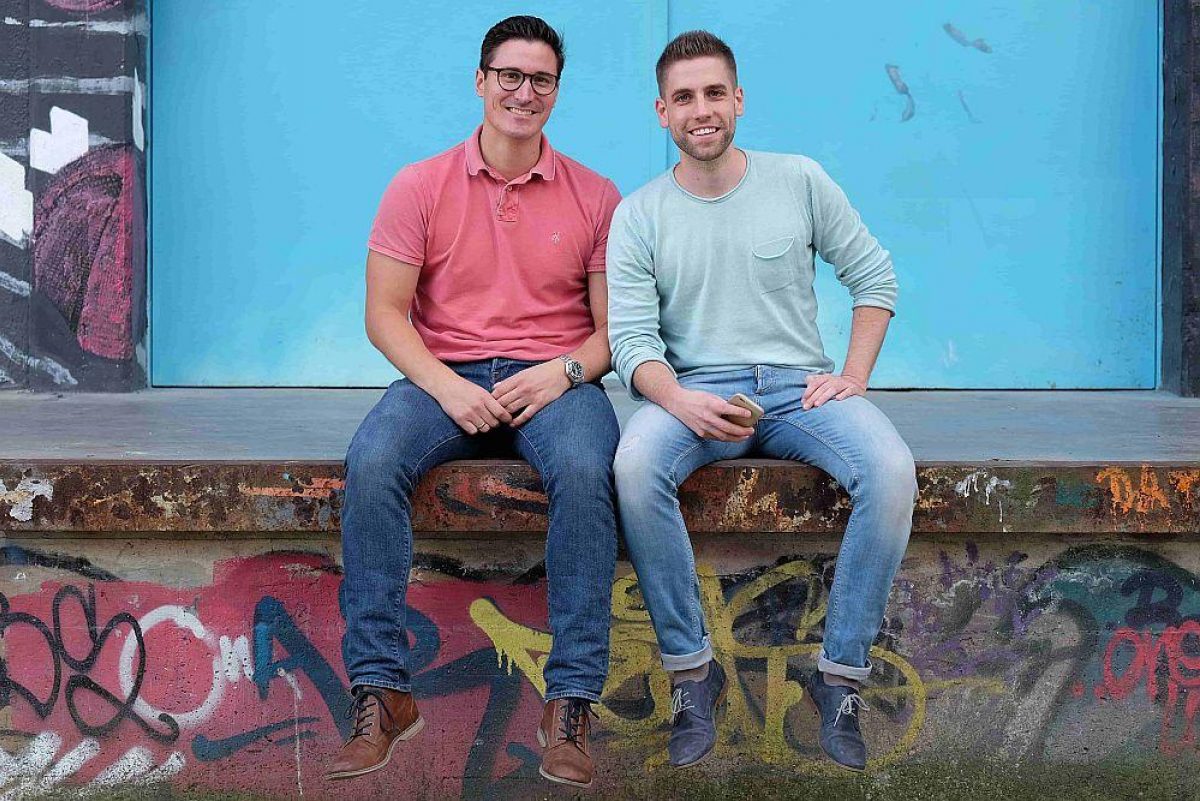 The video-identification service NECT GmbH has concluded a new financing round in the mid-seven-digit range. Investors are the venture capital fund ALSTIN Capital as well as the current shareholders Dieter von Holtzbrinck Ventures (DvH Ventures) and MGM – Michael Grabner Media. The Hamburg-based company develops software solutions for fully automated video-identity procedures. The Robo-Ident technology is based on artificial intelligence.

What the founders say:
"We are very pleased that ALSTIN Capital has joined the circle of investors. Existing investors such as DvH Ventures have invested again. This investment is a clear confirmation of our leading technology in the European market," says Benny Bennet Jürgens, founder and CEO of NECT. Carlo Ulbrich, co-founder and CSO of NECT adds: "The new financing round led by ALSTIN Capital opens up new opportunities for us to grow even faster than before by taking our sales to the next level with the support of ALSTIN."

What NECT does:
NECT provides a software solution for AI-based identity verification. "Everyone knows the huge machines at airports for automated, biometric border control. You have to present your passport for scanning, and special cameras take facial images. With the help of artificial intelligence (AI), we have packed all this identification technology into the smartphone," explains Benny Bennet Jürgens, CEO of NECT. The software detects the smallest errors in the image, identifies forgeries in the ID card, and unmasks so-called deep fakes. Thanks to its technology, NECT enables fast, fully automatic identification. Human assistance is no longer required. "The technology is developed exclusively by NECT itself, which is why we clearly see ourselves as a technology company," Mr. Jürgens continues.

NECT's Robo-Ident technology is already being used by insurance companies (e.g. R+V Versicherung, HUK, Nürnberger), health insurers, and banks. NECT supports development banks such as the Hamburgische Investitions- und Förderbank (IFB) in the payout of Corona emergency aid in order to accelerate the procedures and prevent fraud. For this, applicants must go through the Robo-Ident process. In addition, NECT checks whether the given account number actually belongs to the applicant. The legitimation usually takes no longer than two minutes. The technology is therefore able to verify thousands of applications simultaneously and thus continue to ensure the immediate allocation of state subsidies. NECT's CSO Carlo Ulbrich: "Identity verification via Robo-Ident technology enables financial institutions and public authorities to use secure procedures, thus preventing fraud."


What the investors say:
Carsten Maschmeyer, managing partner at ALSTIN Capital: "NECT is one of the start-ups profiting from the crisis. The demand for their ID software solution is even higher in these extraordinary times. It is faster, more secure, and – what is especially important now – entirely contactless. With the digitalization push we are now experiencing, these procedures will be used even more in the future. The huge demand from business customers for secure processes confirms that NECT is on the right track with its business model."

Peter Richarz, managing partner at DvH Ventures: "As one of the first investors in NECT, we are especially pleased that ALSTIN Capital has joined us. Together we have already accompanied a start-up investment up to the exit with great success. This is why we are all the more looking forward to another success story. With a great team, market-leading artificial intelligence, and the associated technological advantage, NECT is well-prepared for further growth."

On financing:
For NECT, this is the second financing round after a seed investment. The Series A is led by ALSTIN Capital, who have invested a mid-seven-digit amount. Lukas Bennemann, partner at ALSTIN Capital: "Usually, we initially invest between one and three million euros. We are so convinced of the technology and the business model at NECT that we have gone significantly beyond that." Further investors in this financing round are the existing shareholders DvH Ventures and the 'angel investors' Christian Bamberger, Florian Gschwandtner, Gabriel Grabner, Stefan Kalteis under the umbrella of Michael Grabner Media (MGM). With the new capital, NECT wants to develop new products, open up further markets abroad, and integrate new employees into the team as reinforcement.