News
31.08.2020
LiveEO secures further capital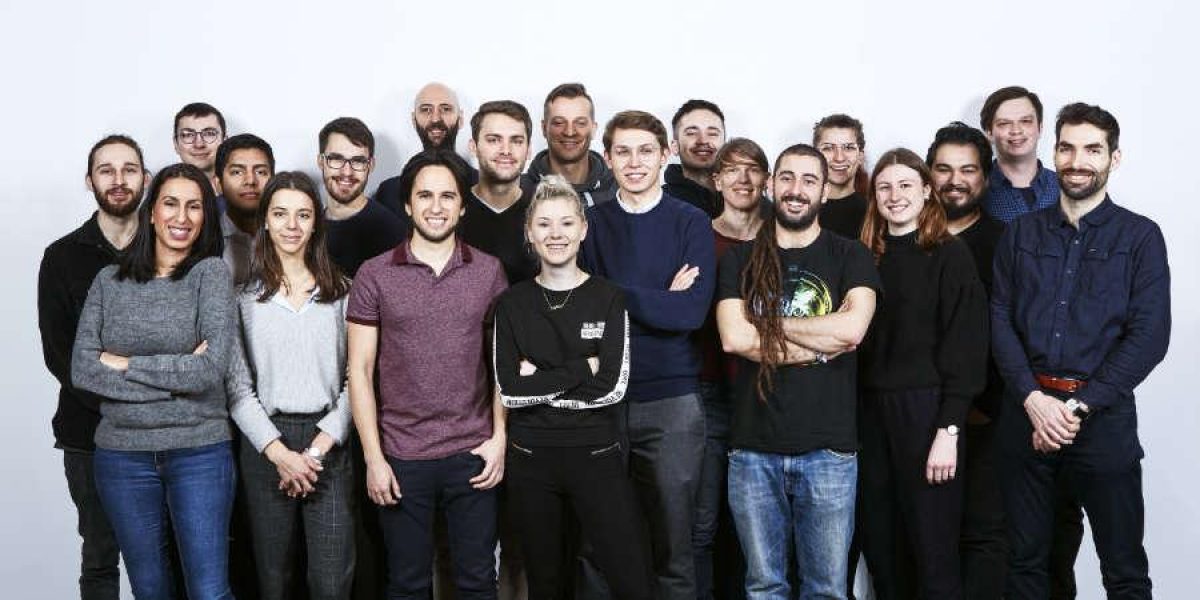 Dieter von Holtzbrinck Ventures (DvH Ventures) - one of the leading early-stage investors in Europe - has again increased its stake in the Berlin new space startup LiveEO. LiveEO has secured further investment from Finanzcheck founder Andreas Kupke.

"LiveEO has far exceeded our expectations in the last 12 months since we first invested in the company, so that a further investment was a logical next step," said Peter Richarz, Managing Partner of DvH Ventures. "Not only the excellent team of founders, but also an impressive technology inspires not only us as investors, but meanwhile more and more companies with critical infrastructures.

"With the continuous commitment of DvH Ventures and the engagement of Andreas Kupke, we are a significant step closer to our vision of bringing Earth Observation as a standard service to the enterprise world," said Sven Przywarra, CEO of LiveEO.

"Sven and his co-founder Daniel Seidel are a strong entrepreneurial duo with deep technological understanding and great talent in building deep tech organizations. This combined with a unique product platform and a highly attractive market with a very long term horizon have clearly convinced me", says Andreas Kupke, active Tech Investor, who is invested in the NewSpace segment including Isar Aerospace.

LiveEO GmbH is a new space company from Berlin. Founded in 2016 by Sven Przywarra and Daniel Seidel with only 200 Euro start-up capital, LiveEO today employs 22 people at its Berlin and San Francisco locations.

LiveEO offers its customers satellite-based monitoring of critical infrastructures such as power grids, pipelines and rail networks. For this purpose, LiveEO automatically evaluates satellite images and warns customers of dangers from vegetation, tectonic influences and interaction with third parties.

LiveEO's "Software-as-a-Service" (SaaS) business model enables customers to save operating costs, since it is far less cost-intensive than traditional monitoring by patrol car or helicopter.

The company's existing customers include Deutsche Bahn, E.ON, the utility network operator E.dis and the American energy company AEP. Most recently, the American construction company CDM Smith commissioned LiveEO to monitor large-scale infrastructure projects.

Since fall 2019, LiveEO has been carrying out a SIM demonstration project co-financed by ESA Space Solutions. In this project, the further development of LiveEO's infrastructure monitoring solution is supported with a high six-figure sum.

For E.dis, LiveEO has been analyzing the medium-voltage grid for threats from vegetation since 2018. The contact came about through a challenge from E.dis, and the startup was awarded the contract because of a custom-fit solution to the challenge posed by the electricity network operator.

LiveEO is also part of the SAP.iO startup program "Future of Maintanance. The aim of the program is to connect innovative solutions to the SAP world via APIs.

In autumn 2019 LiveEO participated in the "German Accelerator Program" in Silicon Valley and won the final pitch there. The reward was the extension of the program and a participation in the "German Accelerator Program" in New York.

As part of the "AWS Partner Network (APN)" of Amazon Web Services (AWS), LiveEO receives support in marketing and sales of its solutions through direct preferential contact with AWS employees.