News
19.10.2023
HealthCaters successfully closes seed funding round
Berlin, Germany — Oct 19, 2023: HealthCaters, an innovative German healthtech startup, is on a mission to revolutionize healthcare with disease prevention tools. Co-founded by Lilia Kruse, medical doctor, and Tatyana Eliseeva, HealthCaters announces a $1.2M seed round led by Barmenia Next Strategies, with the participation of VENPACE, DvH Ventures and angel investor Philipp Götting.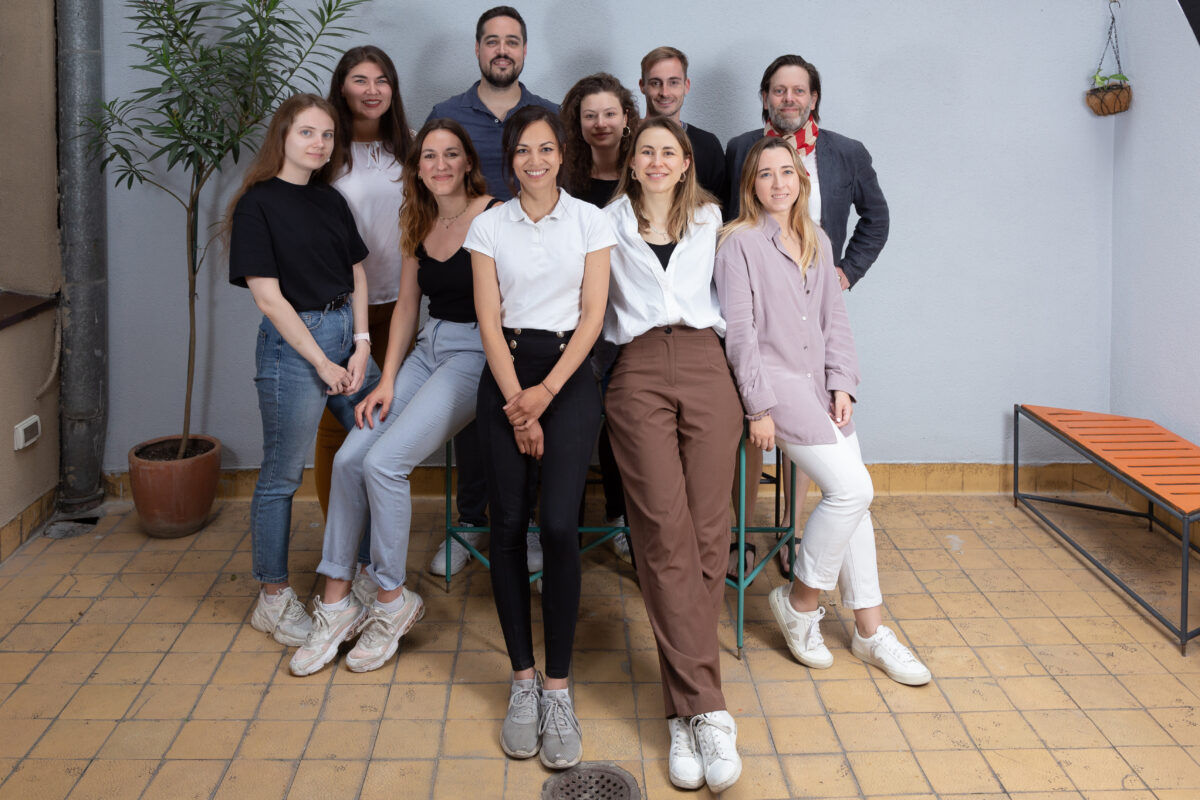 With two people dying every minute from preventable diseases in Germany alone, HealthCaters has launched a venture to tackle the challenge of disease prevention. Despite the alarming statistics, traditional healthcare systems don't place sufficient emphasis on preventing diseases. HealthCaters aims to fill this crucial gap by offering 360° health assessments to give people the power to take control of their health.
Long waiting lists and a lack of preventive health services make it challenging for many people to get the care they need from the modern medical system. HealthCaters is changing the game by making preventive healthcare convenient, fast and affordable. This is achieved through its dual-component product: a medical self-screening station and an AI-powered health coaching app. The screening station allows people to test 27 health indicators with the support of a virtual health assistant. Results are immediately analyzed in the app, which produces a 360° health assessment and concrete action points rooted in evidence-based medicine.
In the B2B sector, HealthCaters is making a substantial impact assisting companies such as Barmenia, Cargill, WeWork, and others in monitoring their employees' health and reducing insurance costs. Using the HealthCaters app, employees can minimize doctor visits and sick days by learning how to proactively manage their health. Feedback indicates this approach is highly appealing to employees, who prefer the simplicity of supported self-management over complex and scarce in-person health check-ups.

Following an explosive demand from private individuals, HealthCaters is just about to open an offline drop-in location with screening stations in Berlin and holds pop-up events in cities throughout Europe. With plans to expand to additional locations, anyone wanting a check-up and a personalized health improvement program will be able to do so within a matter of minutes.
"Preventive care is no longer a niche market. With the medical system becoming more reactive, people are realizing that proactively taking control of their health is the most effective way to avoid illness and chronic disease. Our goal is to establish ourselves as the go-to health assessment service for modern and health-conscious individuals that fits their busy schedules. We will continue to partner with corporates and health insurers to provide access to preventive healthcare to more people globally."
"Health is the most important resource we have as humans. HealthCaters is on a mission to prevent diseases while helping businesses become more effective and sustainable, reducing costs on insurance, sick leave and staff turnover."
Current funds will be used for product development and team expansion to make HealthCaters health assessments more accessible in Germany and to expand to other international markets.
About HealthCaters
HealthCaters is a German healthtech startup dedicated to making disease prevention accessible and affordable for everyone. HealthCaters is helping companies like Barmenia, Cargill and WeWork monitor and improve employees' health, resulting in reduced insurance costs, greater staff engagement and enhanced productivity. With HealthCaters' innovative approach to health screenings and personalized AI-powered health coaching programs, the startup is redefining the approach to managing one's health, putting prevention at the forefront of healthcare.