News
04.10.2023
DvH Ventures leads pre-seed funding of Scrolly.com
Hamburg, Germany, October 2023 - Dieter von Holtzbrinck Ventures (DvH Ventures) is investing in Scrolly.com, an AI-powered content platform for tomorrow's digital storytellers, in a pre-seed financing round.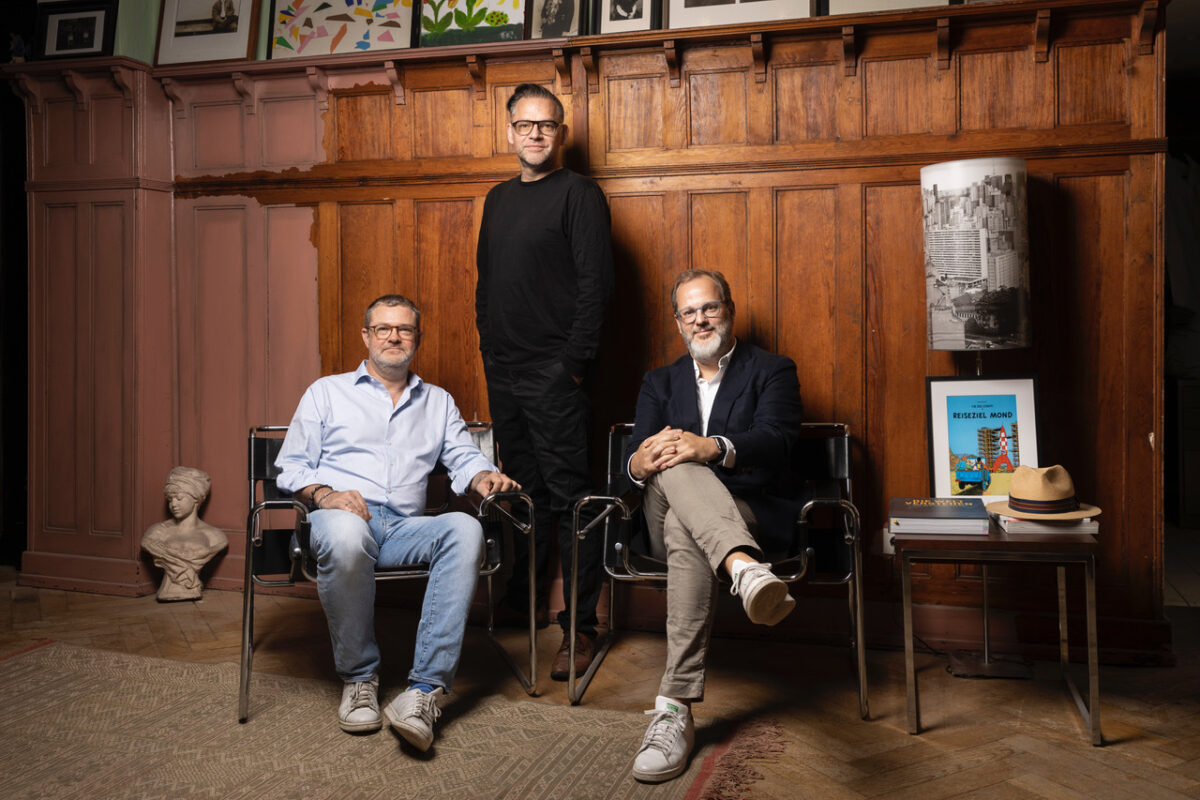 "Create more engaging content" - In the digital age, engagement has never been more important and is closely linked to factors such as visibility, customer retention and brand loyalty. The AI-based SaaS platform is specifically designed for scrollytelling and enables the creation of "scrollys". Inspired by successful narrative forms on Instagram, TikTok or Snapchat, scrollys are short, exciting pieces of content that can be explored by simply scrolling. This approach creates highly immersive posts that can convey even complex topics in two to three minutes, in a lively way and with a high information density. At the same time, they optimise the retention and visibility of the content. In this way, the founding team aims to revolutionise digital storytelling and enable brands, publishers, agencies and educational institutions to create compelling and engaging stories that engage audiences. Scrollys can also be used to present product information, user manuals or financial and property offers in a fascinating and in-depth way.
"With Scrollys, the founders have successfully met the needs of modern audiences whose attention spans have changed with the proliferation of social media stories and short, bite-sized content. We look forward to supporting the three founders in achieving their ambitious goals and helping them make even complex content accessible to a young, interested audience".
"We are very pleased that DvH Ventures has joined our existing backers as a lead investor who can provide us with valuable support, not only because of its close ties to the DvH Medien publishing groups. They are an ideal partner for our growth strategy due to their many years of experience in the technology industry and their intensive collaboration with founding teams in the start-up phase of young companies. This investment will help us accelerate our product development, expand our reach and continue to push the boundaries of interactive storytelling."
About
Scrollytelling GmbH was founded in Hamburg in 2022. Its founders Benedikt Holtappels, Christian Krug and Jan Schwochow combine many years of experience in marketing, journalism, corporate communications and information design. The core of Scrollytelling GmbH is the AI-powered SaaS platform Scrolly.com.
It enables brands, publishers, agencies and educational institutions to easily create digital content with significantly increased engagement rates (x4).
Learn more at https://business.scrolly.com/