News
25.10.2023
DvH Ventures backs caera's digital innovation in healthcare
Cologne/ Soest, October 25, 2023 -
Dieter von Holtzbrinck Ventures (DvH Ventures) has announced its lead investment in caera, the groundbreaking startup revolutionizing the elderly care market with its advanced emergency call systems. Under the leadership of CEO and Co-Founder Marlon Besuch, caera's cutting-edge technology assists older individuals in leading independent and safe lives. At the same time, their family members can be confident that prompt assistance will be provided to their loved ones in case of emergency.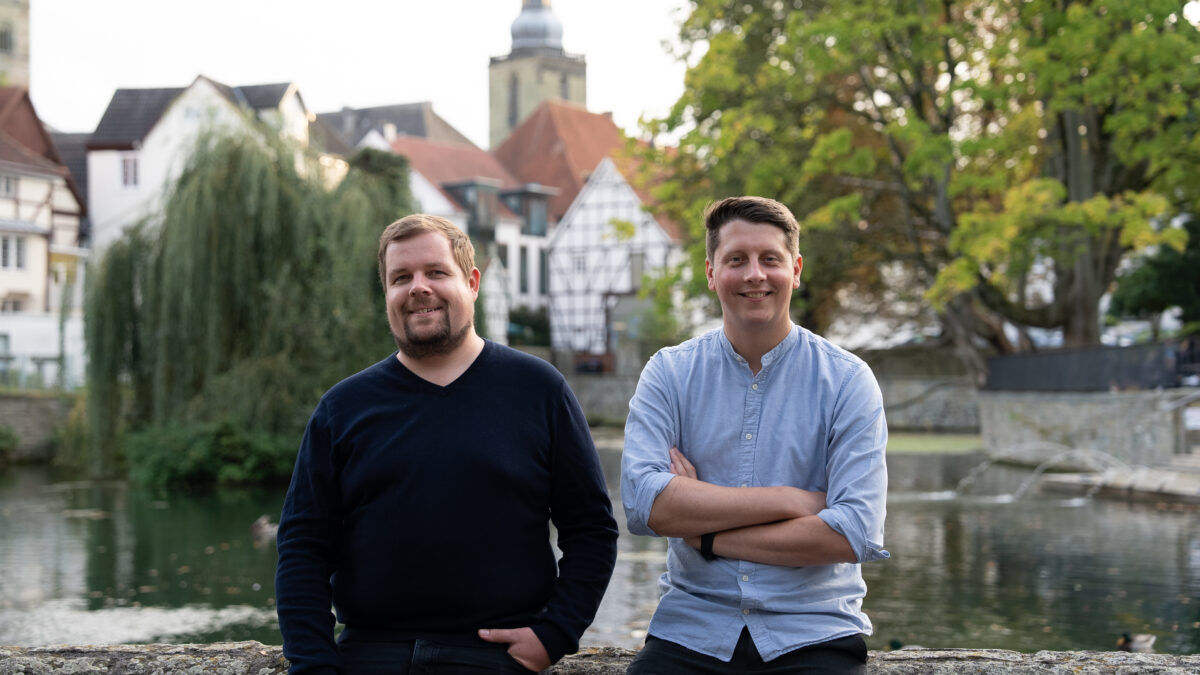 caera is based on a platform connected to a state-of-the-art emergency call bracelet and a user-friendly app. Equipped with advanced fall detection, caera can precisely identify falls and trigger an emergency alert within seconds. With its built-in SIM, the bracelet also allows users to instantly send out an emergency call and, if needed, retract it to prevent false alarms. Utilizing roaming, it connects to premier networks across Europe, accurately determining the wearer's location and directing calls either to personal contacts or Bosch's 24/7 emergency center, based on the chosen subscription. With an impressive battery life up to 21 days, an AI-driven fall detection system tailored for seniors, ease of use, and precise location tracking, caera is redefining industry standards for performance and dependability. Recognizing the urgency of catering to our aging society, DvH Ventures values the impact of pioneering technologies that not only empower but also safeguard our seniors.
"In times of demographic change and labor shortages, we see a great opportunity in investing in technologies and companies that address these needs and develop innovative digital solutions."
Emphasizing both functionality and aesthetics, caera's design deviates from conventional emergency call systems, sporting a modern and sporty look that aims to destigmatize the use of such devices. This innovative approach aligns with caera's commitment to promoting a positive quality of life for the elderly and easing the concerns of their families.

Having secured its first venture capital investment from DvH Ventures, along with support from existing investors, new business angels, and a bank, caera is poised to make a significant impact in the healthcare sector. With DvH Ventures' backing, caera is well-positioned to continue its mission of enhancing the well-being and safety of millions of individuals worldwide.

About caera
caera is an innovative personal emergency response system that works both in the home environment and on the go. It consists of an emergency call bracelet with fall detection and an app. The emergency call can be received by up to six emergency contacts or Bosch's professional 24/7 emergency call center. These trusted individuals are immediately informed of the distress call and can quickly communicate with the wearer of the bracelet to organize help. caera's offering is designed for elderly individuals living alone or people with pre-existing medical conditions who receive support from family, friends, or neighbors. It allows them and their relatives to have maximum mobility while ensuring safety. In the event of a fall, rapid and targeted assistance is possible.